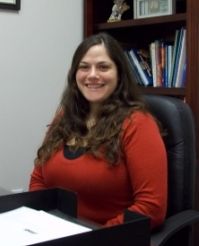 Amy Nedrow, DC


Dr. Amy Nedrow dreamed of becoming a chiropractor as a young child. In December 2007, her dream came true when she graduated from Sherman College of Chiropractic in Spartanburg, SC. At graduation, she was honored with the Clinical Excellence Award, which is given to only one graduate. This award is voted on by the clinical doctors of the Sherman College Health Center and is a very prestigious honor to receive.


Upon graduation, Dr. Amy returned to her home town in Greensburg, PA and joined her mentor/childhood chiropractor at Cole Spine and Health Center. After being gone from the Carolinas for 3 years, Dr. Amy and her husband Christopher decided to come back and make York and Contour Chiropractic their new home.

Over the last several years Dr. Amy has worked with hundreds of patients dealing with all kinds of spinal issues and she has dedicated her life to healing the body, spirit, and mind. She believes that a chiropractic treatment is the most sensible and effective way to treat many common health problems. Dr. Amy also believes in the preventative power of chiropractic care and is excited to be able to have the opportunity serve the wonderful community of York, SC.

Dr. Amy is certified by the National Board of Chiropractic Examiners and is currently licensed in both South Carolina and Pennsylvania.